Sign up for a free copy of Self Magazine
I will be giving away a free self-published magazine that tells you about my office, me, and my services. I also include tips on how to name your company and how to keep a blog going for over 2000 days. If you are interested, please click the button below to sign up.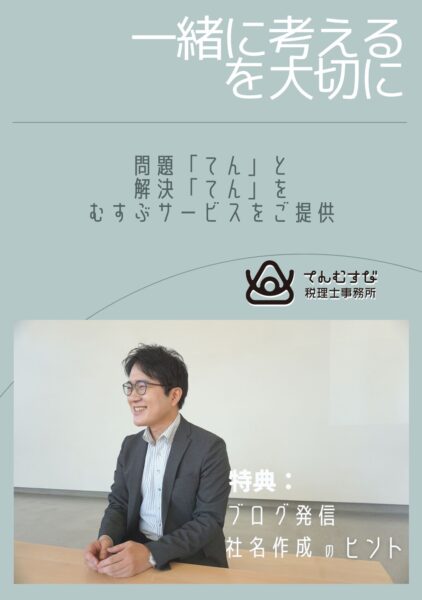 Click here to request a free copy of our Self Magazine.

If you would like to apply, please click here.

August 2022 edition.
We will stop accepting applications as soon as the printed quantity has been distributed.
One copy will be sent per application. Please note that it may take some time for us to send it to you.
We will only provide this service by mail, and the shipping address must be within Japan only.
Pricing and other details of services are subject to revision.
We will not use the information you provide in your application except to provide you with information from Tenmusubi Tax Accountant Office.
Blog Category
Small Business Upgrade
~ Naming of company and trade names, independence, side + duplicate business, theoretical and practical workshops ~.
IT Technology
~ChatGPT, Scrivener, Mac Useful Techniques, PC Useful Techniques, Excel and VBA, ZOOM, RPA, SFA Pardot, AWS, AI~.
Product and Service Reviews
〜Gadgets, MacBook/iPhone/Apple products, Books/Contents, Software & Services, Child care goods/toys, Furniture/household goods, Home appliances, Food-related