After buying the SONY α7IV, I feel that I have been able to influence my blogging attitude. Let me consider in what ways it has affected me.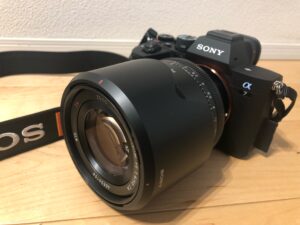 Stimulating.
Buying a camera was an inspiration in itself.
When I thought about it, I realized that I could have taken better pictures with an APS-C camera if I had understood the settings properly when I bought the new camera. In that sense, I am very glad that I was able to create an opportunity for myself to become aware of this rather than the merits of the camera itself.
Camera information and camera bodies have been published and sold for a long time. The main problem was to be able to take it in. The technology is not quite there yet, but the purchase of the camera has been a stimulus for me to take action.
I feel more inclined to stock up on photos.
I had the feeling that I would stock up on photos to use.
Even if I have a camera at hand, I cannot use it unless I have photos taken with it. It is not that free materials are bad by any means, but now that I have a camera, I would like to create materials using photos I took myself.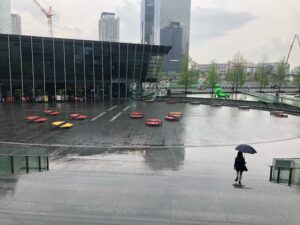 The other day, I was able to take pictures while holding the camera and playing with my child, and I would like to use it in a variety of situations.
Purchase and use is a learning experience.
We consider it a very good point to have a place to use when shooting.
It is also possible to think of a photo as something that you just kind of take, something that is just kind of good. However, if you take photos with an awareness of where they will be used and where they will be published, you can give meaning to the photos. There may be no difference in the quality of the photos regardless of which way you think of taking them, but you can think directly about where they will be used after they are taken.
When I can think about purchasing and using a set of products, I can think about how to photograph them and blog about them all at once, which is a new learning experience.
It gave me an excuse to go out.
Now I have an excuse to go out because I have a reason to take pictures.
I am motivated to go somewhere and take new pictures, whether it is a place I have been to before or somewhere I have never been before. As we age, we tend to be less active. It is easier to move when you have a reason to do so.
Sometimes the brain thinks, and sometimes it just reacts by inertia. Given this, the presence of the camera, which encourages inertia, seems significant. The camera itself is also large, so it catches the eye. If it catches your eye, you are more inclined to use it.
I started looking at other people's photos more often.
I started to look more often at the photos that others were taking.
Before that, it was just "that's a pretty picture," but now I'm starting to think about and look at things like exposure, shutter speed, and composition alone. I wonder if the values are about this much of an image.
A different way of looking at things is often the case when you are learning a different language. While visuals are easier to describe, this new way of seeing and understanding from the camera's shooting settings is, so far, refreshing.
I could talk to people who like photography.
It gave me a chance to communicate with people who like photography.
There are a surprising number of people who like to carry a camera around with them. we spoke with a long-time Nikon camera user who told us about the most recent repairs he had made to his camera. We were also happy to hear that he takes good care of his camera equipment.
More creations.
Just as there are professionals, the camera is one creation. I never really thought that I would be the one taking the pictures, but I am given the opportunity to create.
Some non-professionals are also making their own photo collections. I have started to think that I would like to take some photographs and publish such creations.
We are a little troubled by the amount of detailed equipment and things we need, but we will continue to shoot.
[Editor's Postscript
We are hurrying to finish the writing at hand.
[Exercise record].
Stretch○
Child-rearing diary (6 years old and 2 years old)
A new Pokemon series has come out and its alarm clocks are now on sale. There are also a series of products from corporate collaborations.
Sometimes I miss Satoshi when I see him raising the occasional Kimori these days in Advance Generation.