Selecting a bank that provides loans for rental housing. AEON Bank is one candidate. Let's rethink what was good about it.
Storefront advantages
The main advantage of doing rental housing with AEON Bank is that it is storefront.
No matter how low the interest rates at online banks may be, it is easier to obtain a loan after checking each of the detailed loan regulations for rental housing if you can consult directly with the bank in a storefront setting.
AEON Bank offers its services through a business model that allows customers to consult while they shop. Have your family members do the shopping and make a loan consultation. You can make an appointment for loan counseling while you do your shopping. This is what makes AEON Bank's mortgage counseling service so good.
Low loan interest rates
Low interest rates are a key factor in choosing a bank for your rental home. No matter how easy it is to borrow, if the interest rate is high, there is no need for a rental house.
As of early 2018, interest rates of a little over 1% can be borrowed on business loans. We would like to see loans with an interest rate level of at least a little less than 1%.
If you check the current interest rate level of AEON Bank as of February 2018, it is 0.57%, which would be in line with this level.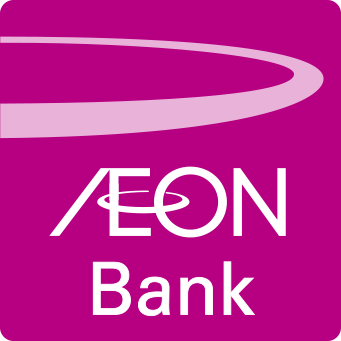 AEON Bank Mortgage Loan
Special mortgage interest rate plans are now available! We offer a full range of services that only AEON can provide, including consultations at our stores even on Saturdays and Sundays, and 5% off AEON purchases every day. We offer a wide range of services that only AEON can provide, such as borrowing amount diagnostics, refinancing simul...
relief or emergency loan
When doing a rental house, it is always a key point to determine how to make a bridge loan. If the amount is almost double that of a regular house, the initial contract and interim payments will cost a lot.
There is a strong possibility that the amount of money to settle the account will not be sufficient to cover the amount on hand.
It would be considerably easier as well as the paperwork at hand if the bridging loan could be borrowed at the same mortgage rate or from the same bank with a single assessment.
AEON Bank also meets this requirement by offering bridge loans.
Limited number of personnel available to consult on rental combinations|Making it up.
The problem is that there are not many employees who can discuss this with you because of the special nature of rental housing. Although we mentioned that it is easy to consult in a storefront setting, there are not many employees who can answer all questions about rental combination housing in that store without difficulty.
When making an appointment, be sure to mention that you would like advice on rental housing.
At other schools, we have experienced people who told us they wanted to discuss rental housing matters but were not familiar with it on the day of the meeting. It is the same with other banks that not many people are familiar with rental housing.
Those who are close to an AEON store will often find the significance of an AEON Bank storefront. Please try to choose the one that best suits your situation.
[Editor's Postscript
The weather in Osaka was so nice that the cherry blossoms were in bloom. When I went out on the town, I saw many people wearing winter clothes, but also a few people wearing spring coats here and there. It is a pleasant season.
For the first time yesterday.
Nagoya-style chopped kabayaki eel on rice
Yesterday.
I like to bang on the bookshelf. If there happens to be a gap in the bookshelf, he will reach in through it and carefully scatter each of my books on the floor. Even if there are no more paper books in the future, it is nice to have them love the texture of paper now.