It's too late now to use Mac's Japanese conversion software.
We are starting to take action. Goolge Japanese input has been added.
I use both Mac and Windows.
Perhaps next time I will most likely buy Windows.
Let me summarize why I think so these days.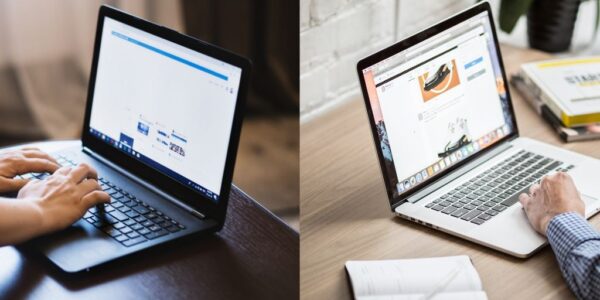 Less need for an iPad mothership.
One of the motivations behind the introduction of MacBooks was to
It served as the mother ship for the iPad.
Synchronization is slow on Windows machines.
I've been using my iPad a lot and I'm trying to improve it.
It was the introduction of the MacBook in 2016.
There are more cloud services than there were then.
Focus on the software you need and for each of its services.
Directly to the iPad because it is in the cloud.
The need for preservation is decreasing.
I'm sure many of you store your photos in the cloud, too.
The storage space on the iPad, which is purchased with the maximum storage capacity, is also
There is a relatively large surplus.
Since the idea of a mothership is a thing of the past.
I no longer feel that a MacBook is absolutely necessary.
I would like to use the SSD type, though, because the boot-up speed is good.
Poor Japanese conversion on Mac
Japanese conversion on Mac is not so good.
It is well known.
To the extent that it is somewhat difficult to use.
I didn't implement the measure.
Google Japanese Converter as well as another computer I have.
I finally got in.
Conversion is performed on its own without pressing the conversion button.
The Japanese input on the Mac was fast, but the
There were many conversions that resulted in nothing, so
It can be said that they did not master the use of the system.
If it is a normal conversion, Windows is more likely to
It is less likely to do bad things.
If Apple is going to invest anywhere, it's going to be in Japanese conversion software.
It would be helpful if you could buy it.
Low compatibility with surroundings and Parallels memory consumption
I'm seeing less and less files being exchanged.
If you are exchanging specific files, you can use the
I'd rather have a Windows machine than a useless
Less work.
That it's worth the hassle to use it.
Whether to use Mac or Windows is what you think about.
One might say that this is a fork in the road.
Another concern is Parallels' memory and power consumption.
More start-up programs are in themselves a distraction, and
I thought it would be more honest to do it all on a Windows machine.
This is what I feel after continuing to use it.
How to think about programming and design
Another reason for the initial purchase, the
In terms of learning programming and design.
Where I still feel Mac is better.
But as a whole direction, the difference with Mac is disappearing.
I feel that there is.
If you need it separately, we'll have two different types.
If I had to buy a new machine right now, I'd rather have a Windows machine.
I conclude that it fits my work.
Programming and
I would like to go a little deeper into design.
[Editor's Postscript
It's a new year, but it's still the same.
A little bit of what you can do, even if it's not perfect.
I'll keep trying.
[Exercise record].
Jogging o Stretching o Strength training o Supplements o
[All new a day].
Anpanman Museum Nagoya
[Childcare Diary (2 years old)
I told him to go play with Anpanman.
He seems a little embarrassed. Smile.
I did not approach it right away.
Still, they enjoyed communicating with the characters.