Here is a summary of how to download the list of Zoom participants in CVS.
Confirm class participation, seminar attendance, etc.and useful methods.
Setup Method
First, log in to Zoom.
After logging in, click on "Settings" in the left column.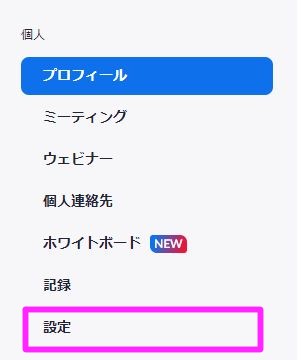 Under "Settings," go to "Account Management."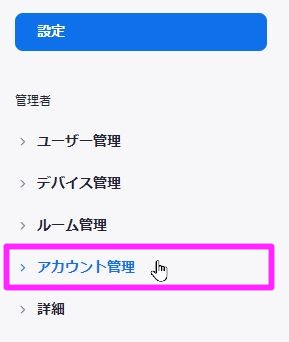 and click on "Reports" under "Account Management".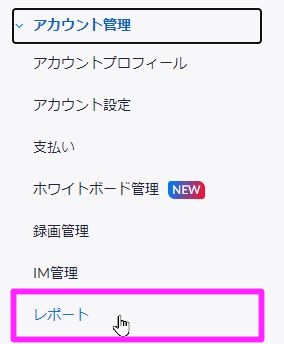 You can check several reports, but we will choose "Active Hosts" as an example.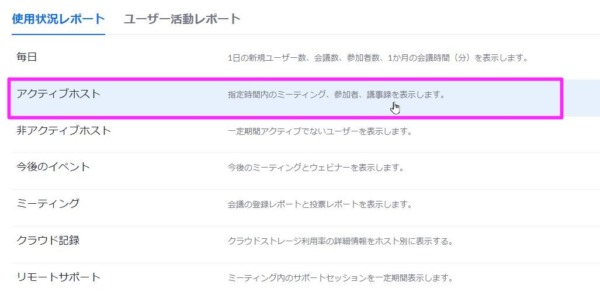 Records can be viewed backward one month from the date of confirmationThe following is a list of the most common problems with the
Click on "Search" to display the list of reports.

The blue numbered portion of the column that comes upClick on the

Click "Export" to get participant records in CSV formatCan be done.

Browsing Contents
Exporters can choose between three types of outputs.
Basic Export
Export with additional meeting data
Non-duplicate user export
The screen is here.

Basic Export
The basic export is shown here.
If a participant comes in and out more than once, a record will appear with that as well.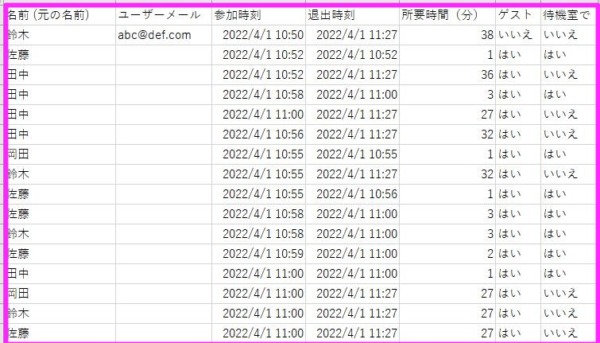 Export with additional meeting data
Exports with additional meeting data will be output with topics and other information as shown here.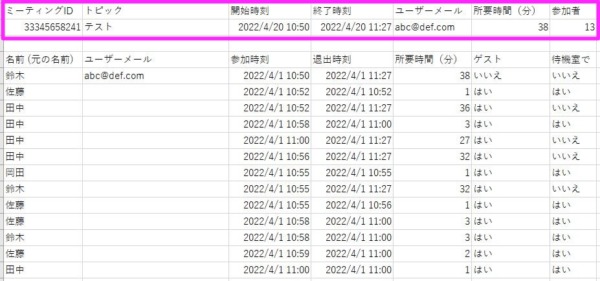 Non-duplicated users
In this way, they are screened for unique users and then displayed.

It is useful for checking records.
Use different listings as needed.
In Summary.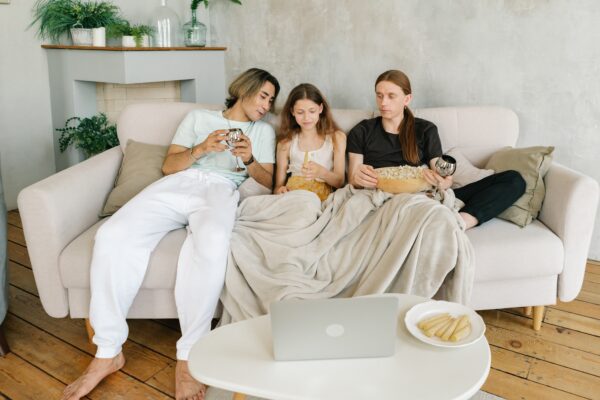 Getting a list is easy.
Access the information you need successfully and enjoy the advantages of doing it online.
[Editor's Postscript
I have come up with a new service and am trying to put together what is needed.
[Exercise record].
Stretching ○ Muscle training
Parenting Diary (4 years old and 1 year old)
My younger son likes to use a fork.
But even though my mouth is full, I keep putting more and more in my mouth.
It is like a squirrel.